Posts for: April, 2019
By Mountain View Dental
April 20, 2019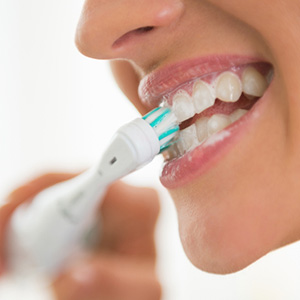 If your dentist found tooth decay on your last visit, you might have been surprised. But tooth decay doesn't occur suddenly—it's a process that takes time to unfold.
It begins with bacteria—too many, that is. Bacteria naturally live in the mouth, but when their populations grow (often because of an abundance of leftover sugar to feed on) they produce high amounts of acid, a byproduct of their digestion. Too much acid contact over time softens and eventually erodes tooth enamel, making decay easier to advance into the tooth.
So, one important strategy for preventing tooth decay is to keep your mouth's bacterial population under control. To do that, here are 4 common-sense tactics you should perform between dental visits.
Practice daily hygiene. Bacteria thrive in dental plaque, a thin film of food particles that builds up on teeth. By both brushing and flossing you can reduce plaque buildup and in turn reduce disease-causing bacteria. In addition, brushing with a fluoride toothpaste can also help strengthen tooth enamel against acid attacks.
Cut back on sugar. Reducing how much sugar you eat—and how often –deprives bacteria of a prime food source. Constant snacking throughout the day on sweets worsens the problem because it prevents saliva, the body's natural acid neutralizer, from reducing high acid levels produced while eating. Constant snacking doesn't allow saliva to complete this process, which normally takes about thirty minutes to an hour. To avoid this scenario, limit any sweets you eat to mealtimes only.
Wait to brush after eating. Although this sounds counterintuitive, your tooth enamel is in a softened state until saliva completes the acid neutralizing process previously described. If you brush immediately after eating you could brush away tiny particles of softened enamel. Instead, rinse your mouth out with water and wait an hour for saliva to do its work before brushing.
Boost your saliva. Inadequate saliva flow could inhibit the fluid's ability to adequately neutralize acid or provide other restorative benefits to tooth enamel. You can improve flow with supplements or medications, or by drinking more water during the day. Products with xylitol, a natural sugar alternative, could give you a double benefit: chewing gums and mints containing it could stimulate more saliva flow and the xylitol itself can inhibit bacterial growth.
If you would like more information on staying ahead of tooth decay, please contact us or schedule an appointment for a consultation.
By Mountain View Dental
April 10, 2019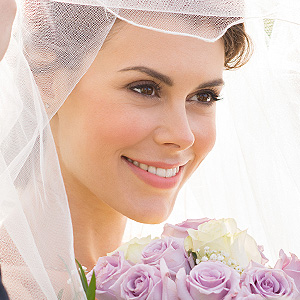 Congratulations—you're engaged! It's a stupendous (and hectic) time in your life as you plan your upcoming wedding.
You want to look your best for the big day—which means you may be dieting, exercising or making changes to your hairstyle and makeup. Be sure, though, to consider another important part of your appearance—your teeth and gums. Here are a few options that could help your wedding day smile shine even more.
Cleanings and whitening. While dental cleanings are primarily about removing disease-causing plaque and tartar they can also give your teeth that clean and polished look. And if you want an extra boost in brightness, consider whitening—we may be able to lighten up your teeth's stain-induced dullness.
Bonding. If your teeth have slight imperfections—chipping, slight gaps or staining that doesn't respond well to whitening, consider bonding techniques to repair or cover these defects. Composite resin is a dental material that can be shaped and bonded to teeth to reform a deformed tooth—and with color matching as well. For more extensive defects you can cover the front of imperfect teeth with bonded porcelain veneers or completely cap a tooth with a custom crown.
Tooth restorations. If you have missing teeth marring your smile, you have several options. The top choice: dental implants, which replaces the root of the tooth and will be able to have a crown attached to it. An implant can thus restore both better function and appearance. For more affordable options, you can also turn to fixed bridges or removable dentures. The latter can be custom designed to replace all the teeth on a jaw arch or just a few in different locations.
Gum enhancements. Teeth aren't the only part of your smile that might need a helpful touch—your gums' appearance might also be a problem. There are cosmetic procedures including plastic surgery and tissue grafting that can help correct overly prominent "gummy" smiles or, at the other end of the spectrum, longer appearing teeth because of gum recession.
Orthodontics. If you have extended time before the wedding date, we may be able to correct crooked teeth or a poor bite (malocclusion) that's adversely impacting your smile. In some cases, you may be able to choose clear aligners, removable plastic trays that are hardly noticeable to others, over more visible braces to correct your bite.
If you would like more information on cosmetic dentistry for lifetime events, please contact us or schedule an appointment for a consultation.