Posts for: February, 2016
By Mountain View Dental
February 21, 2016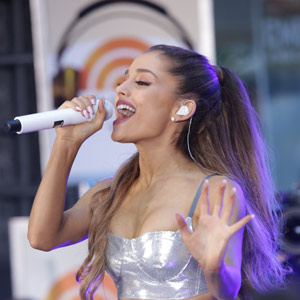 Via a recent Instagram post, pop diva Ariana Grande became the latest young celebrity to publicly acknowledge a dental milestone: having her wisdom teeth removed. The singer of hits such as "Break Free" and "Problem" posted an after-surgery picture of herself (wearing her signature cat-eye eyeliner), with a caption addressed to her teeth: "Peace out, final three wisdom teeth. It's been real."
With the post, Grande joined several other celebs (including Lily Allen, Paris Hilton and Emile Hirsch) who have shared their dental surgery experience with fans. Will "wisdom teeth removal" become a new trending topic on social media? We aren't sure — but we can explain a bit about the procedure, and why many younger adults may need it.
Technically called the "third molars," wisdom teeth usually begin to emerge from the gums between the ages of 17 and 25 — presumably, around the same time that a certain amount of wisdom emerges. Most people have four of these big molars, which are located all the way in the back of the mouth, on the left and right sides of the upper and lower jaws.
But when wisdom teeth begin to appear, there's often a problem: Many people don't have enough space in their jaws to accommodate them. When these molars lack sufficient space to fully erupt (emerge), they are said to be "impacted." Impacted teeth can cause a number of serious problems: These may include pain, an increased potential for bacterial infections, periodontal disease, and even the formation of cysts (pockets of infection below the gum line), which can eventually lead to tooth and bone loss.
In most cases, the best treatment for impacted wisdom teeth is extraction (removal) of the problem teeth. Wisdom tooth extraction is a routine, in-office procedure that is usually performed under local anesthesia or "conscious sedation," a type of anesthesia where the patient remains conscious (able to breathe normally and respond to stimuli), but is free from any pain or distress. Anti-anxiety medications may also be given, especially for those who are apprehensive about dental procedures.
So if you find you need your wisdom teeth extracted, don't be afraid to "Break Free" like Ariana Grande did; whether you post the results on social media is entirely up to you. If you would like more information about wisdom tooth extraction, please call our office to schedule a consultation. You can learn more in the Dear Doctor magazine articles "Wisdom Teeth" and "Removing Wisdom Teeth."
By Mountain View Dental
February 06, 2016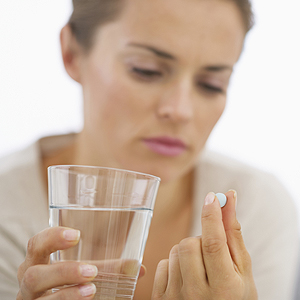 Millions of Americans regularly use ibuprofen to manage minor pain and swelling. As with other fields in healthcare, the drug is a mainstay in dentistry especially for post-procedural discomfort. But ibuprofen and similar drugs also have side effects that can lead to serious health problems. So, should you be concerned about its safety?
For most people, ibuprofen is safe and effective — but only if used properly. Like aspirin, ibuprofen is a non-steroidal anti-inflammatory drug (NSAID) that reduces pain and inflammation by blocking the effect of substances called prostaglandins, released by injured or damaged tissues. NSAIDs differ in mechanism from pain relievers like steroids or narcotics and don't have the same side effects, especially the addictive qualities and impaired consciousness potential of narcotics like morphine or codeine. While these more potent drugs are usually reserved for serious injuries or illnesses, NSAIDs like ibuprofen are ideal for mild to moderate pain following routine dental work.
The biggest concern for the use of an NSAID is its tendency to thin the blood, especially if used continuously over several weeks; this can make bleeding control more difficult after an injury. Prolonged overuse has also been linked to erosion of the stomach lining leading to ulcers or bleeding, kidney failure, early miscarriage and repeat heart attacks for patients with cardiovascular disease.
With this in mind, we recommend that adults take no more than 2,400 milligrams of ibuprofen during one twenty-four hour period for short-term pain relief unless otherwise recommended by a doctor. Research has shown that a single 400-milligram dose of ibuprofen is safe and effective for relieving even severe post-operative pain for about five hours in most people. On the other hand, we don't recommend a NSAID during pregnancy or for people with a history of intestinal bleeding or heart attacks.
Taking into account your medical history and the procedure you'll be undergoing, we will recommend the best pain management medication for your situation. In most cases, ibuprofen will be an effective means to reduce your discomfort level and, taken properly, will not pose a danger to your overall health.
If you would like more information on dental pain management, please contact us or schedule an appointment for a consultation. You can also learn more about this topic by reading the Dear Doctor magazine article "Treating Pain with Ibuprofen."