Posts for: May, 2014
By Mountain View Dental
May 22, 2014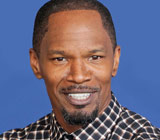 If you were a well-known actor, how far would you go to get inside the character you're playing in a movie? Plenty of stars have gained or lost weight to fit the role; some have tried to relate to their character by giving up creature comforts, going through boot camp, even trying out another occupation for a time. But when Jamie Foxx played a homeless musician in the 2009 film The Soloist, he went even further: He had part of his front tooth chipped out!
"My teeth are just so big and white — a homeless person would never have them," he told an interviewer. "I just wanted to come up with something to make the part unique. I had one [tooth] chipped out with a chisel."
Now, even if you're trying to be a successful actor, we're not suggesting you have your teeth chipped intentionally. However, if you have a tooth that has been chipped accidentally, we want you to know that we can repair it beautifully. One way to do that is with cosmetic bonding.
Bonding uses tooth-colored materials called "composite resins" (because they contain a mixture of plastic and glass) to replace missing tooth structure. The composite actually bonds, or becomes one, with the rest of the tooth.
Composite resins come in a variety of lifelike tooth shades, making it virtually impossible to distinguish the bonded tooth from its neighbors. Though bonding will not last as long as a dental veneer, it also does not require the involvement of a dental laboratory and, most often, can be done with minor reshaping of the tooth.
Cosmetic Bonding for Chipped Teeth
A chipped tooth can usually be bonded in a single visit to the dental office. First, the surface of the tooth may be beveled slightly with a drill, and then it is cleaned. Next, it is "etched" with an acidic gel that opens up tiny pores. After the etching gel is rinsed off, the liquid composite resin in a well-matched shade is painted on in a thin layer, filling these tiny pores to create a strong bond. A special curing light is used to harden this bonding material. Once the first layer is cured, another layer is painted on and cured. Layers can continue to be built up until the restoration has the necessary thickness. The bonding material is then shaped and polished. The whole procedure takes only about 30 minutes!
If you have questions about cosmetic bonding, please contact us or schedule an appointment for a consultation. You can also learn more by reading the Dear Doctor magazine articles "Repairing Chipped Teeth" and "Artistic Repair of Chipped Teeth With Composite Resin."
By Mountain View Dental
May 07, 2014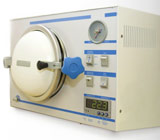 It's rare now to encounter a news story about an infection spreading among a group of dental patients — a rarity thanks to the development of standards and procedures for infection control. As these standards have improved over the last few decades, the prevention of infection stemming from dental treatment has become more effective and easier to perform.
Like other healthcare providers, dentists are held (and hold themselves) to a high legal, moral and ethical standard to stop the spread of infection among their patients, and both governmental authorities and professional organizations mandate safety procedures. The United States Center for Disease Control regularly publishes recommendations for disinfection and sterilization procedures for all healthcare providers and facilities, including dental clinics. Dental and medical licensing bodies in each U.S. state also mandate control procedures and have made continuing education on infection control a condition of re-licensure.
For both medical and dental facilities, blood-borne pathogens represent the greatest risk of infection. These viral infections spread through an infected person's blood coming in contact with the blood of an uninfected person, via a cut or a needle injection site. One of the most prevalent of these blood-borne diseases is hepatitis. This disease, which can severely impair the function of the liver and could be fatal, is caused by either of two viruses known as HBV and HCV. Any medical facility that encounters blood through needle injection or surgical procedures (including blood transfusion and surgical centers, and dental offices) must have a high degree of concern for controlling the spread of hepatitis and similar viral diseases.
Infection control protocols cover all aspects of potential exposure, including protective wear for workers and patients, proper disposal of contaminated refuse and disinfection of instruments and facilities. These comprehensive procedures not only keep patients safe from viral exposure, they also protect healthcare providers who experience greater exposure and risk for infection than the patients they serve.
Thanks to this strong emphasis on infection control, your dental visits are reliably safe. If you do have concerns, though, about the risk of infection during a dental visit, please let us know — we'll be happy to discuss all we do to protect you and your family from infection.
If you would like more information on infection control, please contact us or schedule an appointment for a consultation. You can also learn more about this topic by reading the Dear Doctor magazine article "Infection Control in the Dental Office."